Workshop Registration: ETHNOGRAPHIC TERMINALIA: THE PHOTO-ESSAY IS DEAD, LONG LIVE THE PHOTO-ESSAY!
A maximum of 30 workshop participants are invited to participate on a first-come-first-served basis. This workshop is open to anyone (faculty, students, community members registered for the AAA meetings) interested in participating in a sustained discussion  of the photo-essay in anthropology and its creative representation in the form of a zine. Workshop participants are not required to prepare anything in advance. However we have designed this workshop as a kind of goal-oriented collaborative conversation, so we strongly encourage workshop participants to bring photo-essay works in progress in the form of printed photographs to work with and actively reflect on throughout the day.
You will be asked to register for the AAA workshop through the AAA online system [see instructions below]. The workshop registration is now open. Workshop participants are asked (but not required) to do some preparation in advance of the workshop:
Follow the pre-workshop conversation on our social media channels to share references and inspirations that we can take up in the workshop

Print and bring up to five photographs from your own work (that you have the right to publish)

Be prepared to actively and creatively contribute to the production of the zine
Please direct questions to ethnographicterminalia@gmail.com. 
---
Signing up for this workshop on the AAA website is not very easy! Please stick with it and reserve your spot. 
---
Instructions for signing up for our workshop ET 3-0270 ETHNOGRAPHIC TERMINALIA: THE PHOTO-ESSAY IS DEAD, LONG LIVE THE PHOTO-ESSAY!
First, Go to the AAA 
home page.
…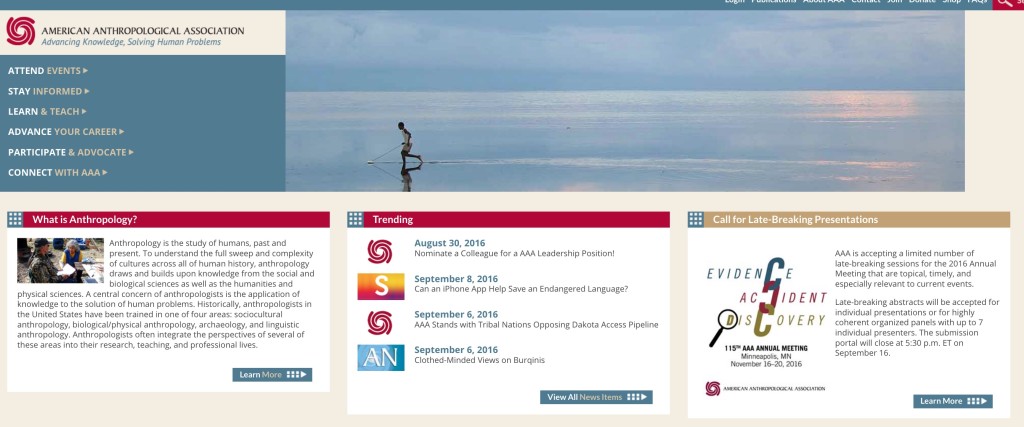 Click on 'Learn More' in the section below….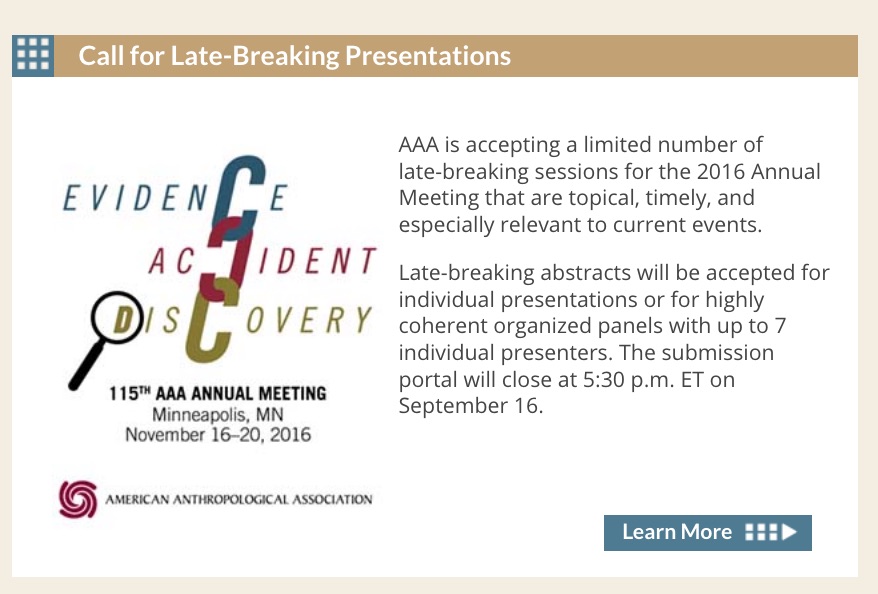 1.     Sign in to the AAA membership site by clicking on 'Register Now!', and then log in with your AAA password. Please note that you must be registered for the AAA Meeting in order to register for the workshop.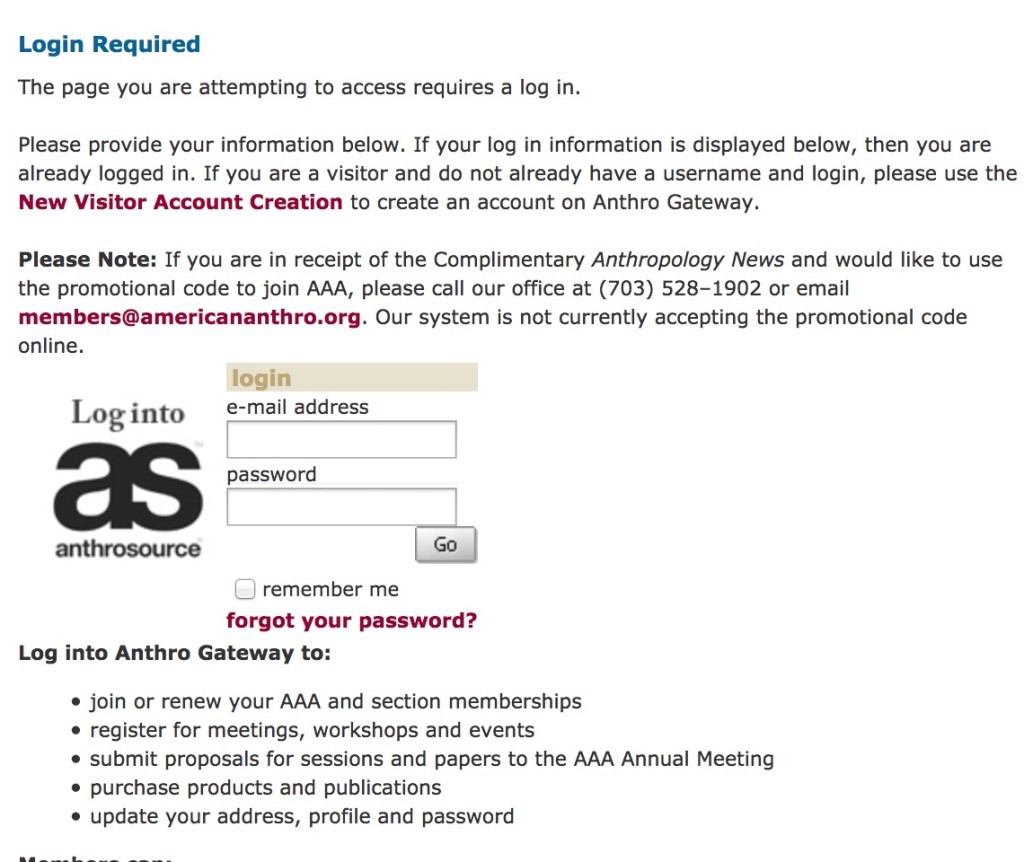 a.     Click "Login" and fill in the necessary information.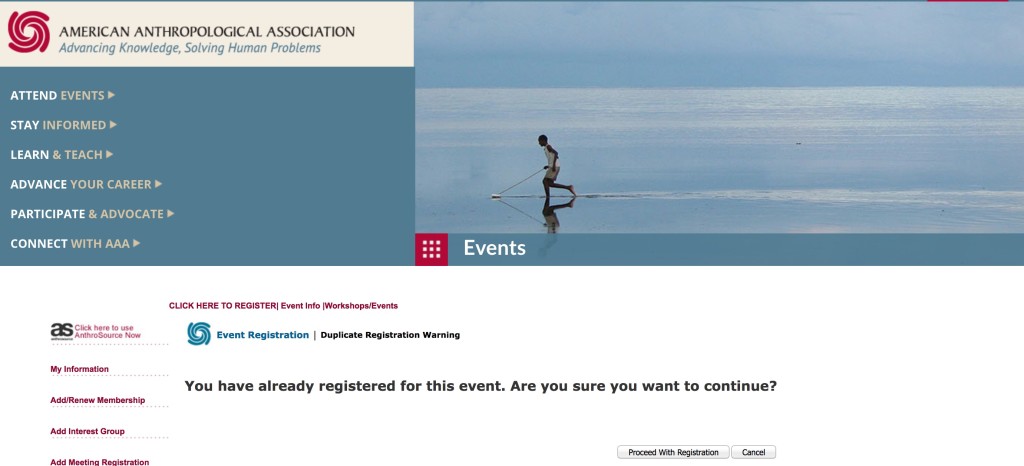 2.     Click "Payments, Receipts, Transactions & Events" (from the menu on the left)
3.     Click "Add Workshops"
4.     You will see a list of workshop sessions you can join.
a.     Tick the appropriate box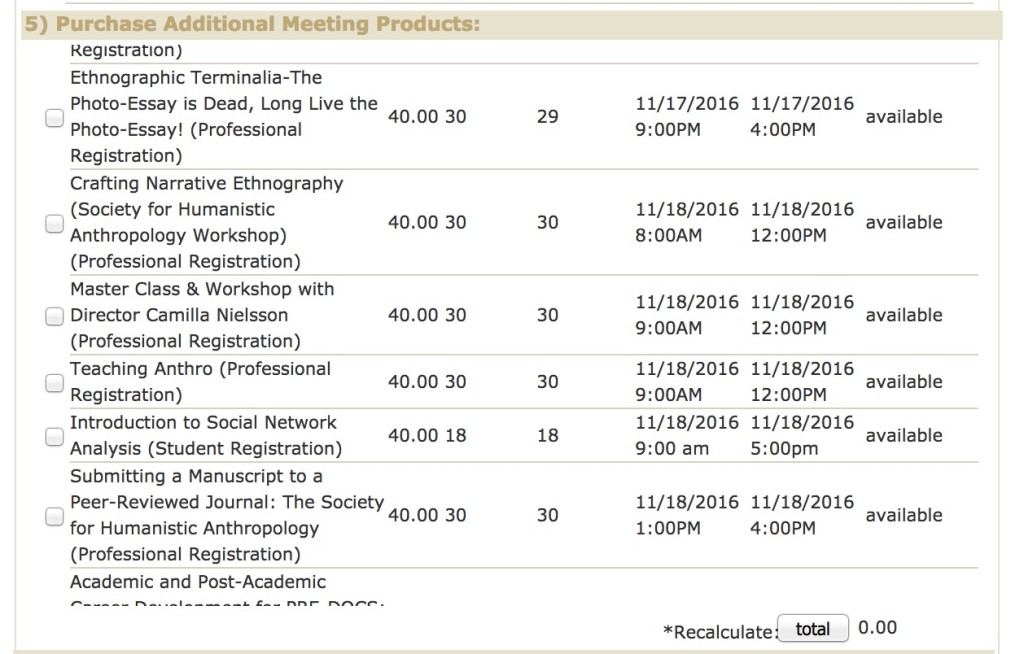 b.     Click "total"

c.     Click "Add to cart" (this will take you to a new page)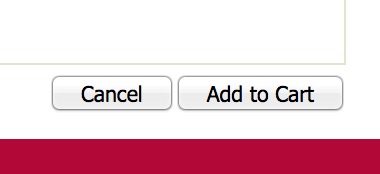 d.     Click "Check out" and finish the payment process.
Phew!  Thanks for sticking with it. See you in Minneapolis….