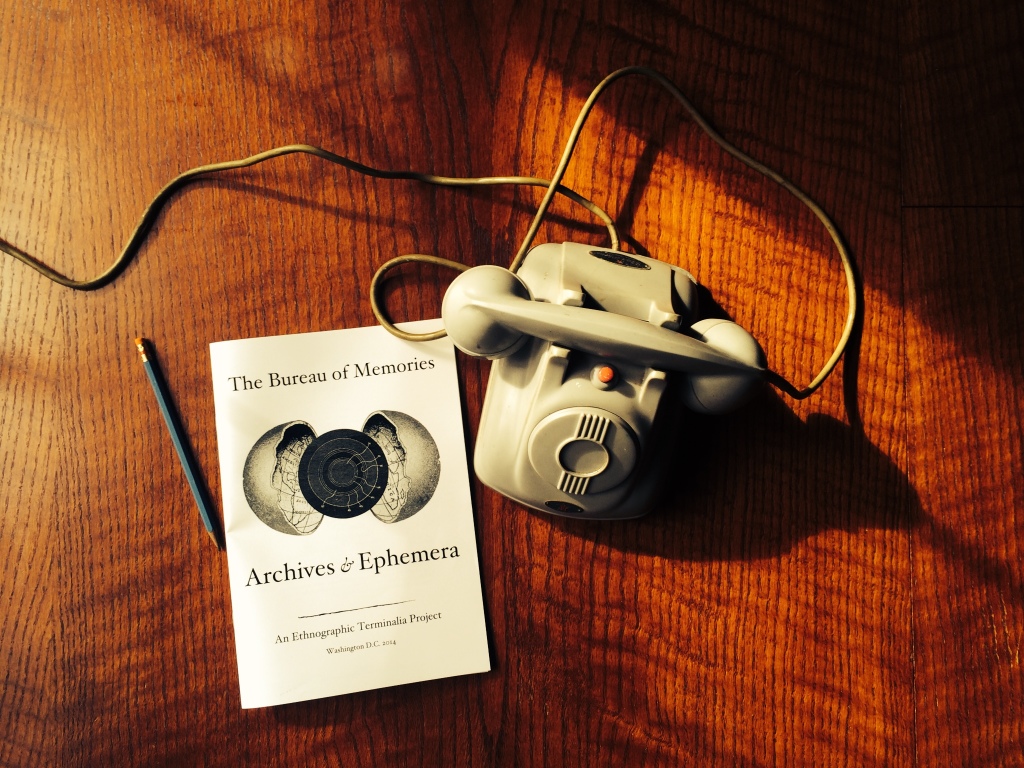 The Bureau of Memories: Archives and Ephemera is a thematic reflection on the archive and its discontents. Washington's identity as the seat of American political power is amplified through its role as the locus of its own memorialization. Where there is history, there is haunting. By drawing on the archive's unnerving, uncanny, and ephemeral specters, this exhibition is an effort to re-imagine and reposition archives as sites which not only have the capacity to produce and contest historical memory, but also generate significant gaps and blind spots.
>> Read Paul Stoller's review of The Bureau of Memories in Cultural Anthropology 
>>Navigate to details about artists and events in the "Exhibitions" section on the right.
Bureau of Memories: Archives and Ephemera (Hierarchy Gallery, Washington D.C., December 2014)
December 3rd-7th, 2014
at
Hierarchy
1847 Columbia Road, NW (Downstairs) Washington, D.C. 20009