Audible observatories are points of sensory convergence.  They are nodes where worlds perceived through the senses intersect and begin the labour of transforming independent events into knowable and meaningful claims.  They speak and they are spoken to.  Audible Observatories brings together works that draw attention to both the situation and the agency of the observer.
The curators for Audible Observatories make a playful connection between research-based art and place-bound exhibition in order to animate a curatorial vision that foregrounds audio-centric art works within a broader rubric of site-specificity. We conceptualize the audible observatory as either a mobile or a stationary site of perception that is sensible to others just as it is a place from which sensing the world happens.  The relationship between listening and being heard is central to the audible observatory; it is meant to be a relentlessly self-reflexive site of communication in which location-specificity is central in its aesthetic.
~ Ethnographic Terminalia curatorial collective.
Audible Observatories took place in San Francisco in November, 2012.  This exhibition was organized by Ethnographic Terminalia—a curatorial collective dedicated to exploring the borderlands between contemporary art and academic research. In the last three years Ethnographic Terminalia has mounted exhibitions featuring the works of international artists and ethnographers in Philadelphia, New Orleans, and most recently Montréal.
Our sponsors include…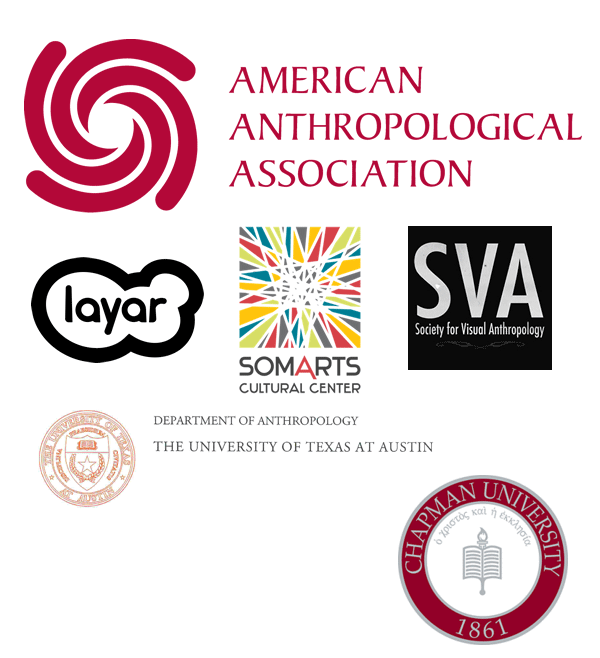 Principle Curators:
Stephanie Takaragawa, Chapman University (Orange, USA)
Craig Campbell, University of Texas at Austin (Austin, USA)
Local Organizer:
Thor Anderson, San Francisco Art Institute & San Francisco State University
Co-Curators:
Kate Hennessy, School of Interactive Arts + Technology, SFU (Vancouver, Canada)
Fiona McDonald, University College London (London, England)
Trudi Lynn Smith, York University (Toronto, Canada)
2012 Exhibition Assistant. 
Calvin Johns, University of Texas at Austin
Assistants, volunteers, and other aids:
Julie Conquest, University of Texas at Austin