Untitled (Site)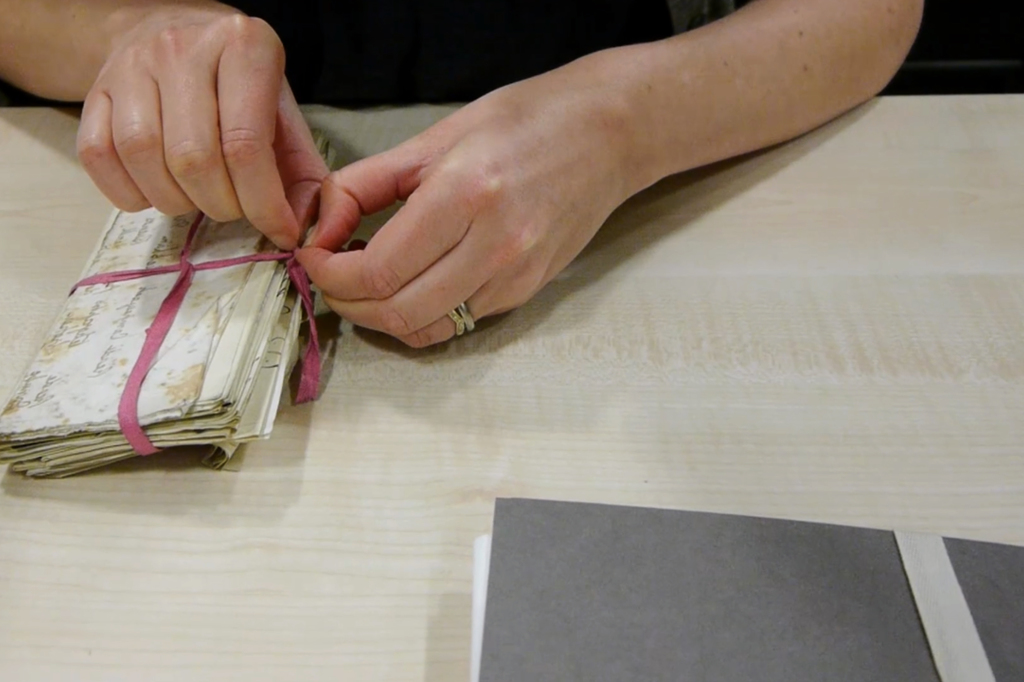 This film examines how the archive, at the intersection of concept and matter, can be understood as a site, and how this can be visualised and given material form. Archives are notoriously tricky to pin down both geographically, temporally and discursively and Untitled (Site) explores the relationship between archival sites(s) and archival experience as mediated via a particular lip synced recording played out in different environments. The work tests whether archives have boundaries, whether it's possible to distinguish archival from non-archival experience, exploring the overlap between discursive and locational sites and the relationship between textual, semantic and sensory experience.
Untitled (Site) grew out of practice based research conducted at the Baring Financial Archive in the City of London. Like all archives, this archive is leaky. It bleeds out of its official storeroom into other spaces within the institution, as well as into digital space, and other conceptual fields. Drawing on Doreen Massey's conception of "spatiotemporal events", in which Massey proposes an event based notion of space that's a product of interrelations, this film moves away from formulating the archive as a site which hosts or stores documents (or a container in which historic material exists and processes happen) to propose a formulation of the archive as an event that's constantly being made and re-made, tracking this via my everyday experience.
Biography
Trish Scott is an interdisciplinary artist currently concluding a practice led PhD entitled Socialising the Archive at Chelsea College of Art & Design in London, supported by a Rootstein Hopkins Studentship. She has a site-responsive practice and often collaborates with others to make work at the intersection of encounters and documents.
http://www.trishscott.org