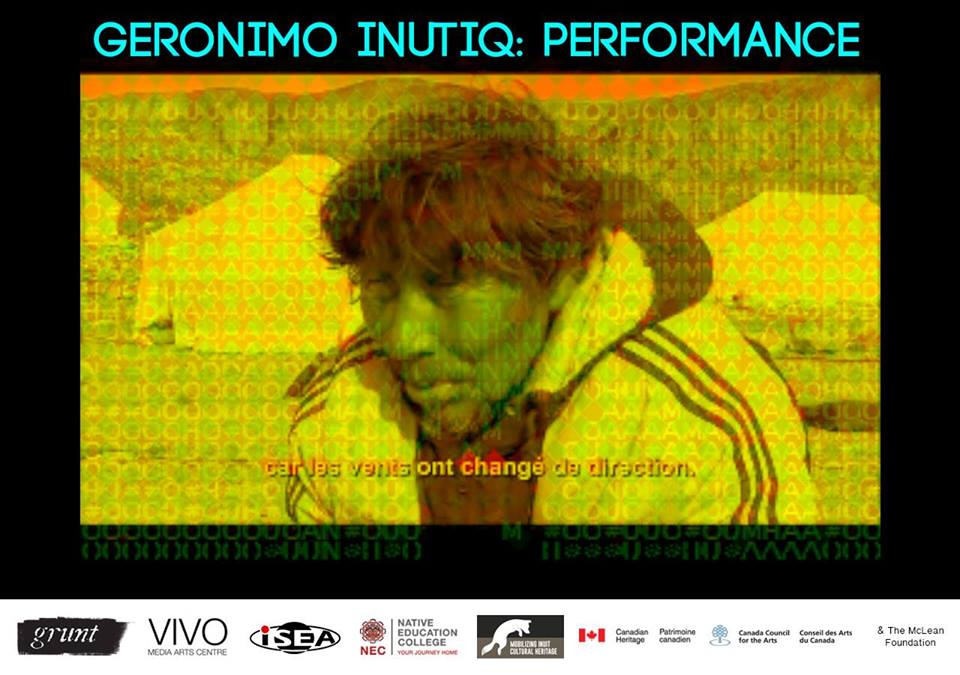 Performance at the Vancouver Art Gallery: Saturday, August 15th @ 7:45 pm(ish)
grunt gallery and ISEA are excited to announce a performance by Geronimo Inutiq. This event will occur at the end of ISEA's DISTURBANCE party and the beginning of Vancouver Art Gallery's FUSE. 
Vancouver Art Gallery's FUSE is a wildly popular event where art, music and performance collide. On August 15, 2015 FUSE will be the site of DISTURBANCE, guest curated by Kate Armstrong and Malcolm Levy in connection with the 21st International Symposium on Electronic Art (ISEA2015), one of the world's most prestigious global festivals presenting work at the intersection of art and technology. DISTURBANCE will be an unforgettable evening that brings together 50 top local and international artists to investigate the contemporary moment through the lens of political, social, environmental, technological and aesthetic disruption. Read more about the participating artists for DISTURBANCE here.